Denpasar Holiday Rentals
Find the best deals on 3,652 holiday rentals in Denpasar
---
Top rentals in Denpasar
Find the perfect Denpasar holiday rental for your needs
Kamuela Villas & Suites Sanur
View all deals
Aleesha Villas
View all deals
Samana Villas
View all deals
Bali Rich Seminyak Villas
View all deals
Asa Bali Luxury Villas & Spa
View all deals
Kakul Villa Ubud
View all deals
Desa di Bali Villas
View all deals
Taman Mesari Luxury Villas-Seminyak
View all deals
Kesari Haven
View all deals
Puri Kelapa Garden Cottages
View all deals
Sanur House
View all deals
Kamuela Villas Seminyak
View all deals
The Kayana Villa
View all deals
Aria Exclusive Villa and Spa
View all deals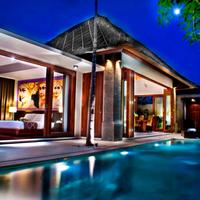 Mahagiri Villas Sanur
View all deals
Royal Kamuela Villas & Suites at Monkey Forest, Ubud
View all deals
Alindra Villa
View all deals
Apel Villa Sanur
View all deals
Seminyak Icon By Karaniya Experience
View all deals
Praschita Bali
View all deals
Bali True Living Apartment
View all deals
Manzelejepun Luxury Villas
View all deals
Vinila Villas By Nakula
View all deals
Villa Pengiyasan Sanur
View all deals
Grand Akhyati Villas & Spa
View all deals
The Amasya Villas
View all deals
The Elysian Boutique Villa Hotel
View all deals
Danoya Villa
View all deals
Sun Island Boutique Villas & Spa Seminyak
View all deals
Sekuta Condo Suites
View all deals
Seminyak Townhouse
View all deals
The Akasha Boutique Hotel And Villas Seminyak
View all deals
Abi Bali Resort Villas & Spa
View all deals
Amor Bali Villas & Spa Resort
View all deals
The Jas Villas
View all deals
Astana Batubelig Suite Villa
View all deals
Mahagiri Villas & Spa Dreamland
View all deals
Katala Villas
View all deals
Swandewi Homestay
View all deals
Flamingo Dewata
View all deals
Koenokoeni Villa
View all deals
Blue Karma Villas Umalas
View all deals
Pondok Denayu Homestay
View all deals
Bali Jade Villas
View all deals
Gunakaya Homestay
View all deals
Kecapi Villa
View all deals
Natah Bale Villas
View all deals
Bali Paradise Apartments
View all deals
Amore Villas
View all deals
Titiwangsa Homestay
View all deals
Bahagia Villas
View all deals
Sekar Bali Homestay
View all deals
Villa Seratus
View all deals
Kadiga Villas Ubud
View all deals
Karma House Ubud
View all deals
Flamingo Dewata Pool Villa
View all deals
Kayu Suar Bali Luxury Villas and Spa
View all deals
The Sesari Jimbaran
View all deals
Villa Tentrem Legian
View all deals
Beji Ayu Homestay
View all deals
Paisa Villa Seminyak
View all deals
Villa Garden Umah D'Kampoeng
View all deals
Villa Hening Bali
View all deals
Le Bamboo Bali
View all deals
Bali Jungle Huts
View all deals
Ungasan Beach Villas
View all deals
Villa Semut Merah
View all deals
50meter From Seminyak Beach,2br Villa
View all deals
Sana Vie Villa
View all deals
Mokko Suite Villas
View all deals
Abc Apartment
View all deals
Villa La Datsja, Comfy Colonial Style Villa, 3 Bed/Bathrooms, Sleeps 10 Pax
View all deals
Segara Urip
View all deals
Noku Beach House
View all deals
Griya Bun Sari
View all deals
Little Pond Homestay
View all deals
1 Bedroom with rice field view
View all deals
Nice view Sanur Studio Apartment, No31
View all deals
Meli Homestay
View all deals
D&D homestay
View all deals
Mimi Dream Villa- 500m Beach
View all deals
---
When to book a holiday apartment in Denpasar
Check out the tips below to find the best deal on a Denpasar holiday rental property
| | |
| --- | --- |
| Low season | May |
| High season | November |
cheapest month to stay
63%
expected price decrease
most expensive time to stay
65%
expected price increase
| | |
| --- | --- |
| Highest day of week | Saturday |
| Cheapest day of week | Sunday |
avg. price over the last two weeks
Average price (weeknight)
$98
avg. price over the last two weeks
avg. price over the last two weeks
Average price (weekend night)
$118
avg. price over the last two weeks
---
Cheapest holiday rentals in Denpasar
Our lowest-priced holiday apartments and property rentals for a cheaper way to stay in Denpasar
Bali True Living Apartment
---
Denpasar holiday apartments & rental properties FAQ
How long do people typically book holiday apartments for in Denpasar?
Those choosing holiday rental apartments in Denpasar typically book for at least 6 nights.
How much does a holiday rental apartment in Denpasar cost?
Renting a holiday apartment in Denpasar will see a range in pricing typically determined by the season, location of the apartment and the number of rooms required. Recently, a typical search for apartment rentals in Denpasar suggests an average of $136 per night.
When is the best time to book a holiday rental in Denpasar?
If you can be flexible on booking dates, holiday apartments and rental properties in Denpasar can be as much as 63% cheaper in May.
What's the best area of Denpasar to book a holiday rental in?
When looking for holiday apartments in Denpasar, recent bookings have shown South Denpasar and East Denpasar to be the most popular places to stay, with West Denpasar also being increasingly considered.
---
momondo's favourite rental properties
Learn more about these user-preferred holiday homes in Denpasar, Indonesia
---
Get the latest Denpasar flight insights
Find the best time to travel, cheapest fares and most popular airlines.
Find flights to Denpasar
Start planning your trip today
Get an overview of the top hotels in the most popular neighbourhoods of Denpasar
Find hotels in Denpasar
Top car hire choices in Denpasar
Experience Denpasar from behind the wheel! Learn more about the best car hire deals
Find cars in Denpasar
---
People interested in Denpasar also looked at
Not set on Denpasar? Search the best deals on holiday rentals in these destinations